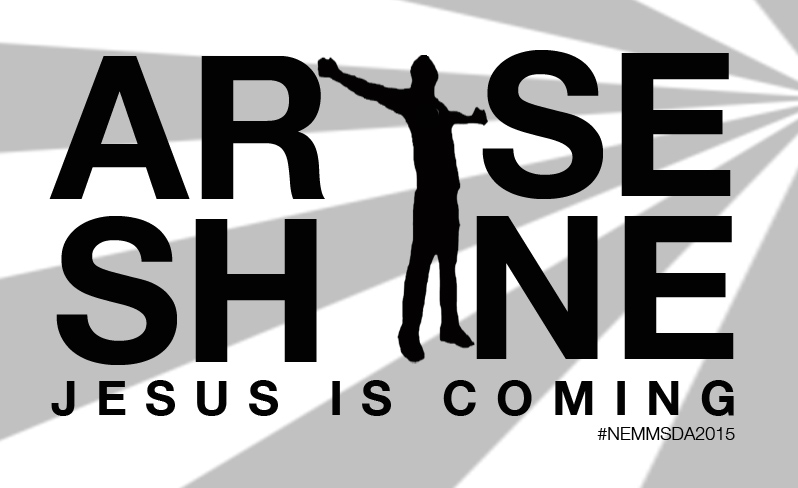 "Arise! Shine! Jesus is Coming" the theme of the 13th General Constituency Meeting of the Seventh-day Adventists.  There are two hundred fifty two (252) official delegates and fourteen (14) special coming from different sectors of the Seventh-day Adventists in Caraga region.   The resource speakers of the devotional are Administrators and department directors from the South Philippine Union Conference – the Adventist headquarters in Mindanao and leaders from Southern Mindanao Mission, Davao Mission, Zamboanga Peninsula Mission, Western Mindanao Conference and North Central Mindanao Conference.
The constituents also elected the department directors that will serve the Seventh-day Adventist Church in Caraga Region from January 1, 2016-December 31, 2020.   These directors will serve together with the newly elected administrators of Northeastern Mindanao Mission.
These are the new set of officers of the Northeastern Mindanao Mission:
President – Pr. Max Dante Obbus
Executive Secretary – Pr. Nimrod Saramosing
Treasurer – Cirilo Baal
Ministerial Secretary – Pr. Rafael de Domingo
SS/PM/ADRA/ASI – Pr. Jerry Taguno 
Stewardship / Legal-Trust Services – Pr. Agapito Orendain 
Communication – Pr. Eugenio Cubelo, Jr.
Health /IEL- Pr. Lonie Cena
SI/Womens/Family Life – Marivic L. Saramosing
ChM/Education – Perlyn Panes
Publishing / Spirit of Prophecy – Samson Andrade 
Youth /MAS – Pr. Nilo Seda
The program ended with the commitment prayer of Pr. Antonio V. Pamunag, asking for blessings and guidance of the new set of officers.
It is a wonderful experience to participate this sacred meeting and appreciate the system realizing that God is in control of everything.