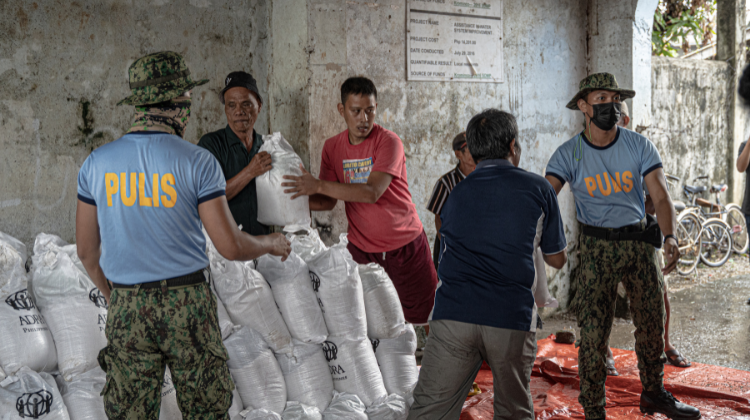 A few weeks after Rai, the international name of Typhoon Odette, had brought devastations in the different areas of Surigao del Norte and Dinagat Islands, help from other institutions and affiliations have also emerged. Last December 28, 2021, the ADRA, in association with NEMM ACS, conducted a relief operation for the typhoon victims in Dinagat Islands.

In response to the needs of the residents, ADRA brought relief goods to approximately 850 families and 10 kgs. of rice per family distributed to over 600 families given by the NEMM ACS. Sponsors from Southern Mindanao Mission, Davao Mission, Central Mindanao Mission, and SPUC Garden Church also help the victims by providing relief goods mainly containing rice, canned goods, and purified drinking water.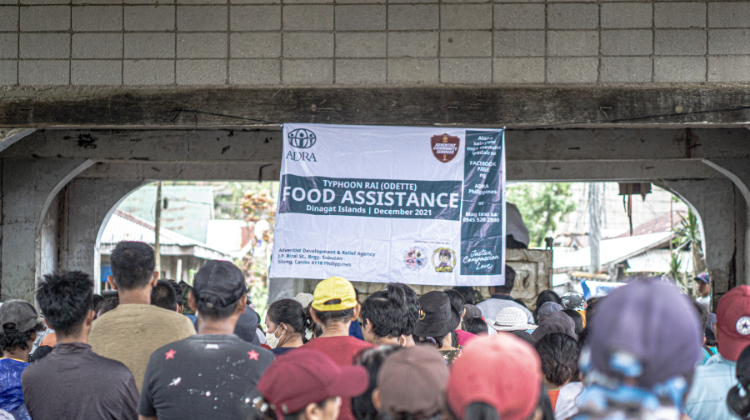 Gingoog Sanitarium and Hospital, together with Valencia Sanitarium and Hospital, extend their help to the victims by giving them materials for their temporary shelters such as tarpaulin roofs (trapal) and nails. They also provided support to the residents' health by distributing bread and medicine.
Local members of NEMM also outspread their humanitarian response to the residents of Dinagat Islands. The Butuan City Church and SCAYO-1 addressed the needs of the people by dispensing another set of relief goods.

Brgy. Magsaysay and Brgy. Quezon in the municipality of Libjo, and in Brgy, Sta. Cruz, Loreto are the areas that were devastated by the disaster. Henceforth, the relief operation has taken place in the said locations where people in that area were greatly affected.
Overall, the actions from the different institutions had met the needs of about 1,500 families in certain municipalities of Dinagat Islands. This manifestation of benevolence embodying God's character can help the people gradually recover from the calamity.