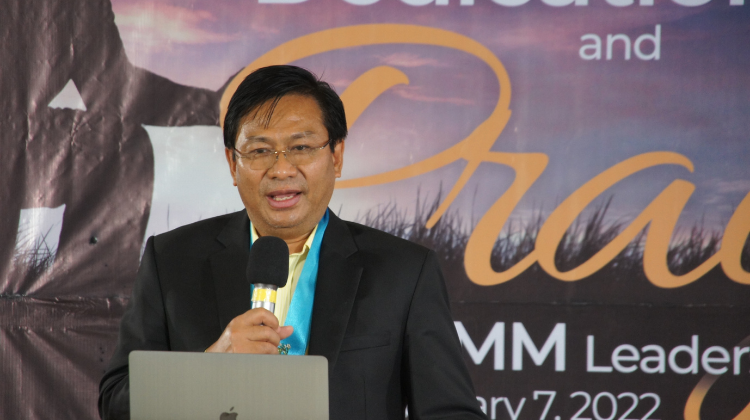 The Dedication and Prayer for leaders and officers of NEMM were held at the Conference Hall of the regional office of the SDA church in Caraga Region last Feb. 7, 2022. The SSD President – Pr. Samuel Saw, Vice President for NDR/IEL – Pr. Roger Caderma, accompanied by the AWR President – Pr. Robert Dulay together with their team. SPUC President – Pr. Danielo Palomares as well as Pr. Heshbon Buscato, SPUC Exec. Sec. also took part in the said event.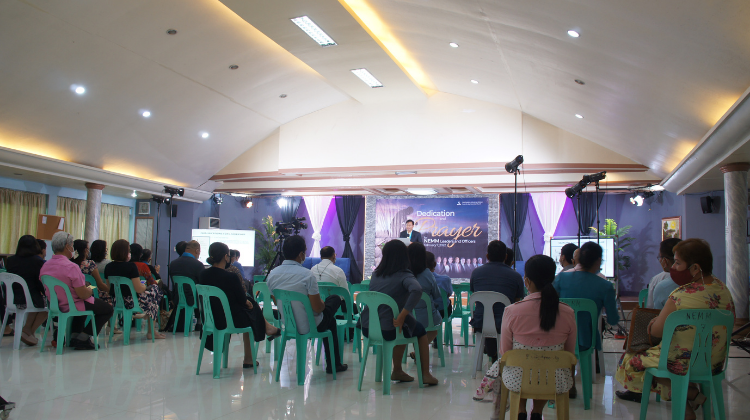 Elder Saw inspired the newly elected leaders and officers. He emphasizes that leadership is not a necessity but an act of grace. "God chooses the right leaders at the right time," he added.
The program was concluded with a powerful prayer offered by Pr. Nelson Paulo – SSD PARL and Media Director, hoping to keep the burning faith of the leaders and officers through discipleship and make them eagerly stand on their responsibilities until the second coming of God.