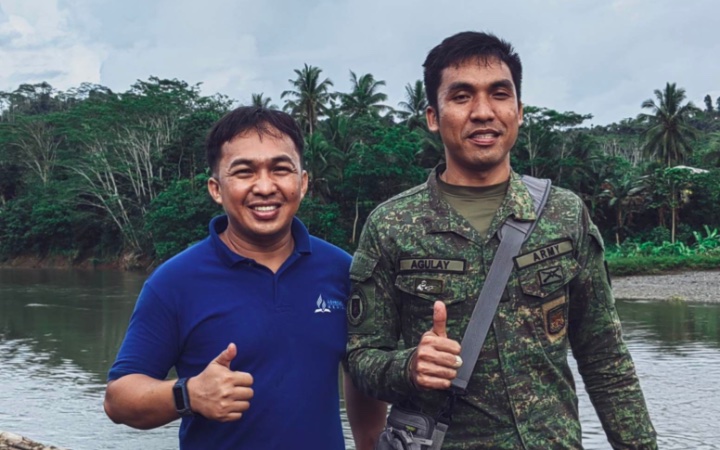 Cpl. Eddie Agulay had always been an avid listener of AWR Hope Radio Philippines-Butuan. Even during his military operations, he brought his Bible to read God's Word whenever he could. Listening to Hope Radio and reading his Bible helped him learn about the Biblical Truths. He began to feel a strong pull toward Christianity, prompting him to be baptized.
One day, while passing by an SDA church, CPL. Agulay requested to be baptized, and his request was granted. After his baptism, he had to leave to report to his superior quickly. He returned home to share the news with his wife, who was surprised to hear that he had become a Seventh-day Adventist.
Two years have passed, CPL. Agulay remains faithful to God. He is proud to be an Adventist and prays that he can share his faith with his family and co-soldiers. CPL. Eddie Agulay, a government soldier, is now a soldier of God. He knows that a good soldier seeks the Truth, loves the Truth, stands for the Truth, preaches the Truth, and dies for the Truth.
Please keep CPL. Agulay in your prayers for his safety, work, and family. (Pr. Deonnel Peren – is a pastor of Las Nieves and Tungao District)