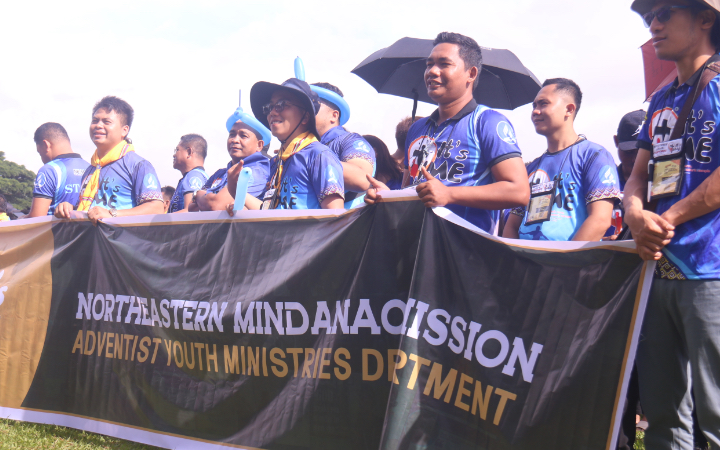 In an unprecedented gathering of faith and enthusiasm, over 27,000 Adventist youth from various regions of Mindanao came together at Mountain View College in Valencia City, Philippines, to participate in the momentous Youth Congress 2023. The week-long event, held from July 23 to July 29, 2023, was organized under the theme "It's time: Inspire, Teach and Serve" and aimed to empower the young delegates with the tools to impact their communities positively.
A significant portion of the attendees hailed from the Northern Mindanao Mission (NEMM), comprising 3,487 delegates and 331 NEMM workers, who played a pivotal role in organizing and ensuring the success of the congress. The event also attracted young Adventists from other parts of Mindanao, making it a melting pot of diverse cultures, ideas, and experiences.
Throughout the congress, participants engaged in various activities, workshops, and seminars designed to cater to various interests and aspirations. These sessions covered leadership development, community service initiatives, environmental conservation, and personal growth. Renowned speakers include Pr. Dan Smith, Dr. Jan Harry Cabungcal, Dr. Diana Tecson, and Pr. Heshbon Buscato and the facilitators/instructors of the 19 skills stations, who are experts in their respective fields, graced the event, sharing their knowledge and wisdom with the enthusiastic audience.
The atmosphere at Mountain View College during the congress was brimming with energy and camaraderie as friendships were forged and a sense of unity prevailed. Attendees found inspiration in one another and were encouraged to return to their communities with renewed determination to serve others.
In addition to the educational and service-focused activities, the Youth Congress also provided a platform for cultural exchange and artistic expression. Participants showcased their talents through music, arts, and sports creating an environment that celebrated the rich diversity of Mindanao.
As the week-long event ended, the delegates left Mountain View College with a profound sense of purpose, ready to embark on a journey of inspiring, teaching, and serving their communities.
The event will undoubtedly be remembered as a transformative experience for the Adventist youth of Mindanao, inspiring them to live up to the theme "It's time. Inspire, Teach and Serve" for years to come.