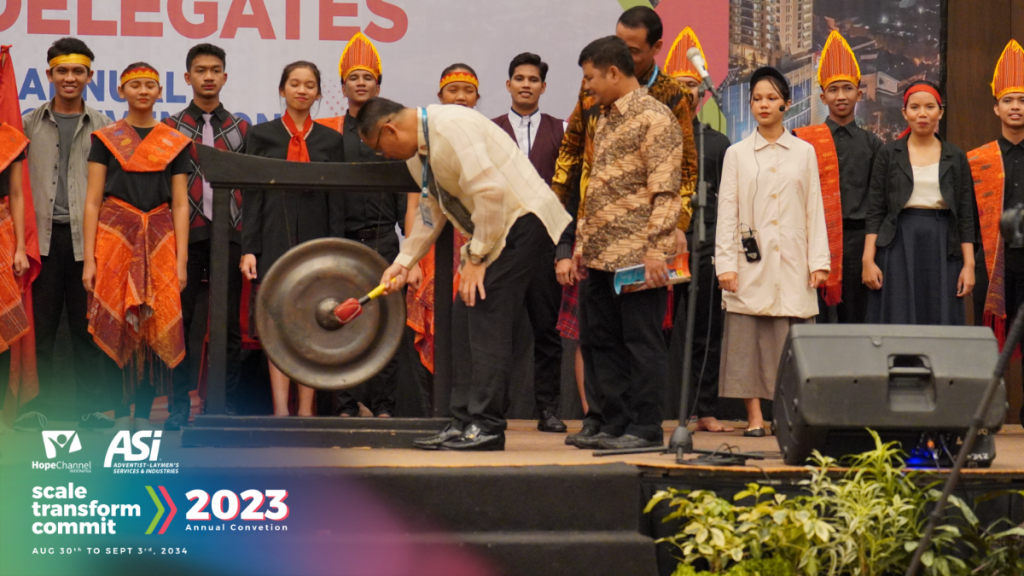 The highly anticipated SSD-Wide ASI (Adventist Laymen's Services and Industries) Convention has officially commenced amidst a splendid opening ceremony in Medan, Indonesia. From August 30 to September 2, 2023, at the prestigious Santika Premiere Dyandra Hotel and Convention Center, this event drew an astonishing gathering of 360 registered participants from the Southern Asia Pacific Region.
The inaugural festivities commenced with a captivating musical performance by the SP Choral of Sekolah Lanjutan Advent and Perguran Tinggi Advent Surya Nusantara, who left a lasting impression on the audience, particularly with their rendition of the song "Waray-waray." Pr. Segundino Asoy – the Sabbath School and ASI Director of the Southern Asia Pacific Division, did the honor by resonating the gong to proclaim the official opening of the convention.
Pastor Sugi Sitorus, President of the West Indonesian Union Mission, warmly welcomed the esteemed guests and delegates, emphasizing the importance of unity in advancing their shared mission. He encouraged all attendees to join forces in scaling their endeavors, transforming lives, and embracing the call to make a lasting impact on the communities they serve.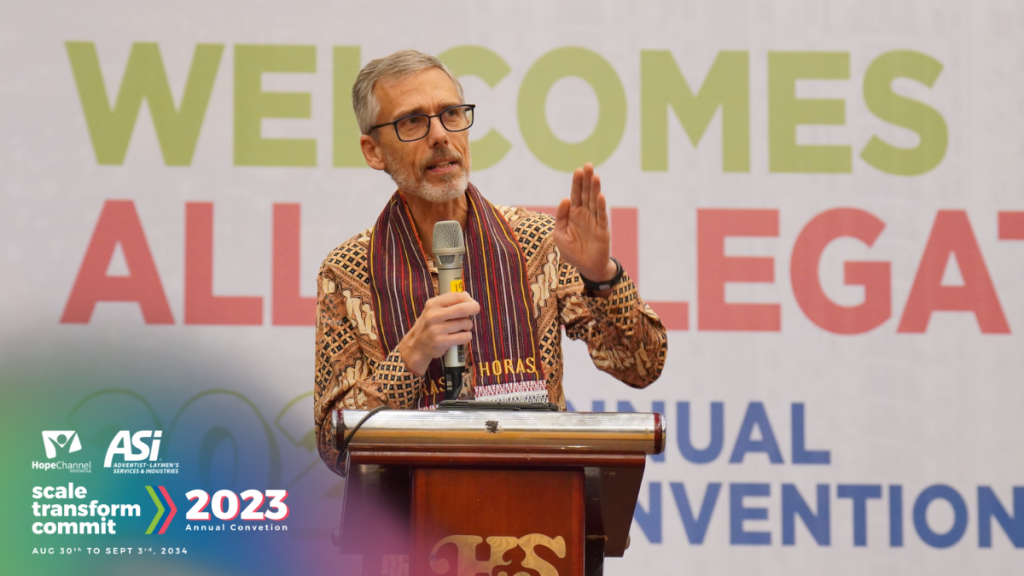 Markos Bomfim, GC Stewardship Director of the Seventh-day Adventist Church, delivered a powerful message centered on faith and personal development, underscoring that one must learn to live by faith in times of self-doubt. His words laid the groundwork for deep reflections on trust and personal growth to navigate the ever-evolving marketplace.
As the ASI Convention unfolds in the days ahead, participants are eager to engage in networking opportunities, share their experiences, and glean insights from fellow like-minded individuals.
With the grand opening ceremony successfully setting the stage, the ASI Convention in Medan, Indonesia, promises an enriching and transformative experience for all delegates. The theme, "Scale, Transform, Commit," encapsulates the spirit of growth, adaptability, and unwavering dedication that will inspire each member to go forth and make disciples.
Photo Credit: Hope Channel Indonesia